Pest Control Service in Georgetown, TX
Allstate Pest Control is a family owned company since 1983.
Our small company has been in business for over 30 years. We have become the leading pest control company because our customers know they can trust and depend on us.

DIY Bedbug Control: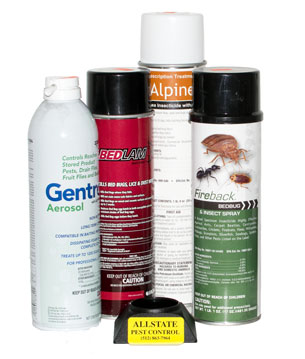 Detect, prevent, and irradicate bedbugs from your home. We have 4 excellent products to give help you get rid of bed bugs.
We also have a little volcano tester to detect if you have bedbugs.
For the DIY, we have a large selection of pest control products, 99% of which are professional products (products you cannot buy in the big box stores). We have major products for controlling:
ticks
fleas
ants
scorpions
crickets
mosquitos
bed bugs
varmints (rats, mice)
Free advice from Butch Skelton, founder of Allstate Pest Control. Butch manages the retail store and can direct you to the correct product for your insect or varmint problem.
We are located about 1.5 miles west of Sun City, on Williams Drive.
More information and product descriptions